About Antimatter Games
Based in Miami, Florida, AntiMatter Games is dedicated to producing quality tabletop games, with rules that are quick to pick up and play but still have tactical depth, as well as miniatures and scenery with top level sculpting and casting. AntiMatter Games strives for the highest quality and we hope that you enjoy our products.
Distributors
AntiMatter Games is distributed in and outside of the US. To visit the websites, just click the logo. For those wishing to distribute our products, please contact us via the menu button above.
USA

Coolminiornot
1050 Nine North Drive Suite D
Alpharetta
Georgia 30004
email: [email protected]
phone: 678-956-0355

Warpath Games
440 Martin Ave
Santa Clara, CA 95050
email: [email protected]
Spain

Quimera Miniaturas
Calle Jorge Juan, 112
28028 – Madrid – Spain
France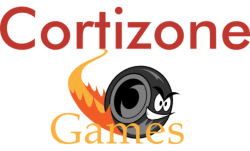 Cortizone Games
74 boulevard Félix Mercader
66000 Perpignan, France
+33 6 22 44 04 79
Retailers Carrying Our Products
We have a number of preferred retailers that carry AntiMatter Games products. Please click the logo to visit their stores.
USA



United Kingdom

Canada

Germany

Ordering
Payment is handled through Paypal. Credit card orders are handled through Paypal also. Payment in full is required before shipping will commence. Prices are subject to change at any time but orders placed before the change will retain the original price structure.
Orders including pre-order miniatures will be shipped all together when the pre-orders are available.
Ordering – Retailers
Discounts are given to retailers with an online or brick&mortar storefront (not Ebay-only stores). Payment is by either Paypal, business check, or money order.
Shipping
Shipping in the USA is via USPS First Class Mail or Priority Mail and includes delivery confirmation. International orders are sent by USPS First Class International airmail.
Returns
The buyer will receive a full refund for defective products if the item is returned within two weeks of original delivery. Please include a description of the problem in an email before returning the item.
Contact
Please contact us via email using the menu button above.